Behold, I Shine
Author: Freny Manecksha
Publisher: Rupa Publishers
Rating: 4/5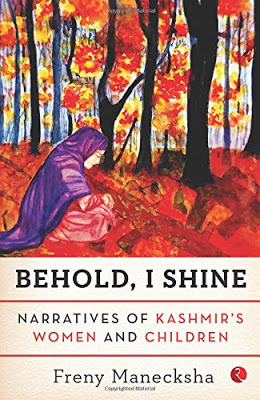 Appearances are mostly deceptive and Kashmir is not an exception. The Green Valley of dreams, that was once as peaceful as sleep, is now a hub of violence and deaths. Amidst political altercations and physical rampage, the lives of the Kashmiri women have been affected badly. There are so many cases of violence, sexual harassment, and rapes against the daughters of Eve. The number of half-widows has risen in recent times. Amidst all this, the forgotten struggles of these women never come to the light.
Read the complete review here.