PAWAN: the flying accountant
Author: Sorabh Pant
Publisher: Rupa Publishers
Rating: 3.5/5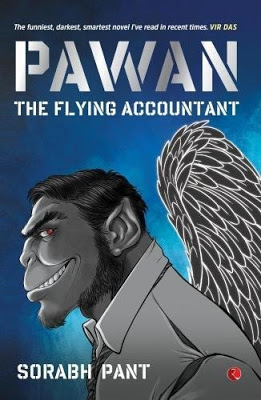 It is rightly said that our talent is God's gift to us. What we do with it is our gift back to God. 'Pawan' is an intelligent and witty literary feat. It narrates the story of an accountant cum God-sent protector- Pawan, who is disorganized, derelict and deliberately obtuse to his powers. Accountant in the morning before the mortal flesh, Pawan (or Arjun Singh) is a demigod at night before the immortal existence. His fuddy-duddy nature presents him as an oddity but he seems complacent and happy. The story explores his journey of self-discovery and realization. Mistake me not, for this is not an inspirational story. The prowess of the author to give words to his creative imagination is worth appreciation.
Read the complete review here.
Buying Link: Amazon